Including Small Businesses, Single-Person Operators, Pop-Up Shops And Contractors (Easiest and Most-Affordable Ways To Get Started)
There's no question that we live in a mobile-first world, so integrating mobile payment solutions into how you run your business is a smart move.
Not only is it what customers want—and come to expect— for the convenience that mobile credit card processing gives them, but it makes your day-to-day business operations easier and more streamlined in the long run too.
But before you make the smooth transition to mobile payments, it's important to know the few simple steps you need to take, like…
understanding how mobile payments work,
mobile payment apps small businesses use,
compatible devices, and…
choosing among the many mobile payment companies out there
You're probably thinking: "How do I even start?"
If you're new to the mobile small business payment solutions of today, it can all feel overwhelming.
Reading this guide is a good first step!
This guide has EVERYTHING you need to know so that you can evaluate the wide range of options and choose the mobile payment services that are best for your small business—whether you're a single-person operator, small business, a contractor, market stall holder or pop-up shop owner.
So sit back, get comfortable and stick with us until the end as there are many little gems spread throughout the article that can save you money, time and frustration.
We'll answer all of your questions and give you in-depth tips on the easiest and most affordable merchant payment solutions to get started.
Let's dive right in…
---
How does mobile payment work?
The definition of mobile payments are any type of payment that's made by a smartphone or tablet.
They're cashless payment solutions that let your customers pay for goods and services completely from their mobile device.
Embedded digital technology connects the customer's mobile device via an app to their preferred payment source, like their bank or credit card.
Major banks and credit card networks, like Visa and Mastercard, provide this option so that a customer never needs to pull out a physical card to make a cashless purchase.
More convenient for them, easy for you. It's a win-win.
There are two different mobile payment types that are most relevant to your business:
In-store or in-person payments
Remote payments made online
In-store payments
In-store payments are contactless payments that buyers make at checkout while they're physically present.
All the customer needs to have is a payment app installed on their smartphone.
The most common examples of payment apps are mobile wallets, like Apple Pay or Google Pay.
Another way to make these types of payments is through QR (Quick Response) code.
You're probably familiar with QR codes, as they've become a popular paperless communication medium from advertising products to viewing restaurant menus.
But they can also be used to pay for things which work via banking apps or other apps where the user's account or credit card details are connected.
For example, a customer with a merchant app on their phone—like for a major retailer like Walmart—can pay for their merchandise by scanning a QR code at the checkout register through the Walmart app.
As the business owner, you'll need to have a mobile card processing solution in place, which is easier than it sounds!
We'll get into more detail about this later and show you how to do this, but let's briefly talk about the different types.
The most popular mobile payment pos solutions include MST (magnetic secure transmission) payments and NFC (near-field communication) payments.
MST payments
The most widely-used mobile payment POS option happens via magnetic secure transmission or MST.
This means that a mobile phone is able to emit a magnetic signal just like a magnetic strip does on a credit card.
With this technology, a credit card doesn't have to be swiped through the card reading machine in order for the transaction to occur.
Any payment terminal that's equipped with a card reader supports MST technology, making it very efficient.
NFC payments
The growing trends are in near-field communication (NFC) payment, which is another mobile payment terminal that's being adopted by more and more merchants.
This is how it works: merchant NFC-enabled card reading machines or apps communicate with NFC phones using radio frequency ID that's read without touching the machine as long as it's held within a few inches.
Google Pay, Apple Pay, and Samsung Pay are examples of digital wallets that use NFC for such contactless payment.
For the consumer, there is really no difference between NFC and MST. The difference really comes down to the type of hardware needed.
Remote payments
Remote payments are made from a different geographical location from the vendor. Some examples include Internet payments and SMS.
To pay via the internet, buyers can complete a purchase with their mobile phone browser or with an app as long as they're connected to WiFi or have a data/cellular connection.
Websites, payment pages, and payment links are all ways customers can make online purchases.
To pay, a person can manually enter card info or use a payment app like PayPal.
Is a mobile payment the same as using an e-wallet? What's the difference?
You've probably noticed that there's a lot of terminology associated with mobile payment technology which can get confusing, especially as you're figuring out how it all works.
Two common terms that are often considered interchangeable are mobile payments and e-wallets. But they're not exactly the same.
Here's the difference:
Mobile Payments
A mobile payment is a transaction made using a mobile device (smartphone or tablet).
Customers can make mobile payments in-store or remotely.
For remote purchases made on e-commerce or other online shopping sites, using apps like Paypal are a popular choice.
But if a customer wants to make a mobile payment in-store, they'll need a digital wallet installed on their phone.
E-Wallet
An e-wallet, however, refers to the mobile app that stores a person's encrypted payment information—usually a credit card or debit card—on their smartphone.
With an e-wallet, the customer doesn't have to carry around a physical credit card or cash to make payments in person.
All they have to do is place their mobile device that has the e-wallet installed near an NFC reader.
As a merchant, what does this mean for you?
You want to invest in having the right systems in place to accept and process e-wallet and mobile payments.
This could mean having an mPOS card reader in-store or onsite.
Or, for collecting payments on the spot without a separate mobile payment machine—which is beneficial for small business owners like electricians or in-home massage therapists—mobile credit card processing apps installed on your smartphone are an even easier, less expensive option.
This is the way of the future, and letting customers know that you're in tune with their needs by giving them the most innovative options to pay with their method of choice boosts consumer confidence and, in turn, your bottom line.
What are some mobile payment advantages and disadvantages?
Being able to accept mobile payments offers many benefits to both your business and your customers.
But, just like all business decisions, it's important to evaluate the pros and cons of embracing mobile payment technology.
Let's take a look at both sides now.
Advantages:
Provide convenience to your customers – If there's one thing that customers demand these days, it's convenience.
Not having to carry cash (or even a wallet!) makes it a whole lot easier for them to pay you.
Capture every sales opportunity – We've all seen it happen: a customer is ready to buy something, only to discover they're not carrying any cash.
Instead of having them go get cash (and possibly not return) or bypass the purchase altogether, giving them mobile payments options that you can accommodate right then and there is one of the biggest upsides!
Reduce your business expenses – You don't need to purchase expensive card payment technology when you convert your smartphone or tablet into a mobile payment terminal using an app or card reader.
There are many mobile payment providers with varying cost options, even some with no sign-up or membership fees, that are all more affordable than traditional in-store payment technology.
Boost sales with loyalty programs – Mobile payments make it easy to integrate a customer loyalty program because the app stores customer information.
You can encourage growth in return purchases by offering reward points for every purchase the customer makes, or by sending them a mobile coupon when they're in proximity to your place of business.
Easy integration for seamless transactions — Regardless of the size of your business, credit card readers and mobile processing apps are fast and simple to integrate.
You can accept payments on iOS or Android, making purchases quick and easy for your customers too.
Stay relevant — We live in a digital society where the statistics are clear: mobile payment adoption grows more every single year.
This means that embracing the latest technology is a must. You can be sure that your competitors are, so you need to also if you want to stay in the game.
Disadvantages:
Security risk – The good thing is that biometrics and advanced fraud prevention technology makes mobile payments very secure, but there is never zero risk of a data breach.
Security concerns are one of the main downsides of mobile payments for both customers and business owners.
A lot of fine print – As a business owner, you know that you need to make sure you're crystal clear on the terms and conditions before signing any business agreement—of which there are many when you sign up with some of the mobile payment processors out there.
For example, it's common for providers to charge extra credit card processing fees and different percentage rates for credit card transactions, but rates and costs will differ.
There may also be charges for signing up, additional rates for other services, or annual fees—just make sure you're aware of them so you don't encounter any nasty surprises when it's time to pay your invoice.
Mobile Payment Companies
You have many choices when it comes to mobile payment platforms and the right one for your business will depend on many factors.
Here's a list of things to consider as you're researching mobile payment merchants:
Total cost — This includes sign-up costs, membership dues, transactions rates, fees, and any hardware costs.
Accepted methods of payment — Not all platforms are compatible with every type of credit card/debit card consumers carry.
Some may accept only Visa and MasterCard while others also accept American Express or Discover, Maestro, etc.
Technology, hardware and/or mobile payment software requirements — every platform has different technology requirements and differ on their software and hardware offerings.
Do you need a card reader or can all transactions be made via an app?
Do you need an Apple mobile device or an Android, or either?
Is there a hard-ware and soft-free option just by using a smartphone?
Know what you need.
Transaction type coverage — Most of today's platforms allow for in-person and remote (internet) transactions, but be sure you're covered for how and where you do business.
Security and fraud protection — Know what the platform's security solutions are, like do they offer a safe solution to keep business and customer transaction data protected?
What fraud protection technology do they have in place?
Customer Service — Don't overlook this! You're dealing with customers' money and trying to run a business here, so if you have a problem or question, you need to know that there's a knowledgeable customer support representative available for guidance at any time.
What are the best mobile payment companies?
With all of the above criteria in mind, you can compare the best mobile credit card processing companies included in this list below and then decide which is the right mobile payment service provider for you.
Stripe
Stripe tops the list because it's the most complete mobile business payment solution for companies of all sizes.
Stripe provides a wide variety of remote and in-person transaction solutions from mobile credit card processing to mobile app payment processing.
Plus, Stripe's product offerings and add-ons streamline and simplify business operations even further with features like online invoicing, recurring payment configuration, payment link creation, subscription payment solutions, and more!
When it comes to the pricing, global availability, and breadth of available services, Stripe can't be beat.
Fees: No setup fees, monthly fees, any hidden fees.
$15 charge-back fee which is refunded if merchant wins the charge-back dispute.
Transaction fees: 2.9% plus $0.30 per successful charge
Accepted payment methods: credit/debit cards (Visa, MasterCard, Discover, American Express, JCB), mobile wallets, in-app mobile payments, subscription billing, and bank transfers.
Location coverage: Stripe is available for businesses in 47 countries and accepts payments from anywhere across the globe.
For non-US based companies, Stripe Atlas lets you easily incorporate a US company and activate payments.
Square
Square and Stripe are often compared side-by-side as two of the top mobile payment companies.
And while they are similar in some regards, it's important to pay attention to their differences.
One main one is that Square payment solutions are perceived as catering more to in-person point-of-sale transactions.
Compared to Stripe, Square offers more hardware options.
But, the reality is that you can get a Stripe Terminal for a reasonable mobile payment terminal price that works seamlessly with all of Stripe's offerings, making it more than enough for vendors of all types to streamline their online and offline business.
Another one relates to the fees.
For swiped card or chip transactions, both Stripe and Square are very similar and consistent with the industry standard (2.9%+ $0.30 for Stripe, 2.6% + $0.10 for Square).
For keyed transactions, however, Stripe has much lower processing rates.
Stripe's fee here is the same as swipe transactions, whereas Square charges more with 3.5% plus $0.15 per transaction.
Transaction fees between the two also vary on other factors, like how much money your business processes per month and the amount of each transaction.
If you don't fall into the tier of low-volume businesses that make less than $5,000 per month, you may end up being charged more in fees with Square than you'd like.
Fees: No startup fees, monthly fees, or charge-back fees.
In-person transactions: 2.6% plus $0.10 per transaction
Online credit card transactions: 2.9% plus $0.30 per transaction
Accepted payment methods: credit/debit cards and mobile wallets
Location coverage: Only available in US, Canada, the UK, Ireland, Australia, and Japan with no support for international selling.
Adyen
Adyen is another all-in-one payment platform that shares several common features with Stripe.
Both Adyen and Stripe provide various ways for businesses of all sizes to accept different types of payments including debit/payment cards, mobile wallets, electronic payments and in-person payments via a POS solution.
Both accept local and international payments with multi-currency support (for Adyen, it's 120 currencies and for Stripe, 130 currencies).
They both also have 24/7 customer service support, offer a highly customizable payment process, and streamlined integrations with partner networks.
But there are a couple of differences that stand out.
One, Stripe is a payment service provider while Adyen is a merchant account provider.
This means that with Stripe, all of your funds are deposited into a collective merchant account and then your funds get transferred (without fees) to your bank account.
With Adyen, you apply for an account and go through an underwriting process to get a dedicated merchant account.
What does this mean?
Because of this necessary underwriting process, it may take longer to open an account with Adyen.
Whereas, with Stripe, it's much faster and easier to get started.
Another difference is that Adyen requires a $120 minimum invoice every month, where there is no monthly minimum with Stripe.
For low-volume sellers, this monthly minimum is a big drawback.
Adyen and Stripe are very upfront about their fee structure, so you won't be caught off guard if you do your proper research.
Something to keep in mind is that the way Adyen prices their transaction fees is complicated—as they use what's called an interchange ++ model—which means Adyen charges a processing fee per transaction plus a payment method fee.
This can vary based on card used, location and more.
For instance, Visa fees may differ from American Express processing fees and European payment solutions may not cost the same as US.
They break it all down on their website, but you'll have to pay close attention to understand how it all gets calculated.
Stripe uses a flat-rate pricing model, which means you pay the same rate based solely on the type of transaction.
The clear advantage to this model is that it's much simpler and easier to predict.
Fees: No setup fees, annual fees, or integration fees ($120 minimum monthly invoice required)
Transactions: fees vary based on the card used, location, network, etc.
Accepted payment methods: all major debit/credit cards (including American Express and Discover), mobile wallets, electronic payments, in-app and subscription billing
Location coverage: Accept payments in more than 20 countries
Who are the most reliable mobile merchant companies for small businesses?
As a small business, you have a unique set of needs and criteria to consider.
Reliability and flexibility are key.
And, obviously, the more low cost and easy the mobile small business card payment solutions are, the better!
Especially if you're a business owner with low-volume sales, be aware of any minimum monthly invoice requirements or minimum transactions.
Let's have a look at the best mobile payment solutions companies for your small business…
Stripe
That's right, Stripe tops the list again!
That's because Stripe's vast, easy-to-use, and customizable product suite—from payments to financial services—make it the best payment system for small business.
Whether you run a mobile dog grooming service or a coffee truck, Stripe lets you accept any type of payment that customers prefer.
Credit card, debit card, mobile—you name it, Stripe covers it.
A huge advantage is that Stripe is perfect for businesses that want to accommodate offline and online transactions.
Stripe has a wide variety of online-focused and mobile-focused tools, including small POS devices and easy integration with third-party apps.
The best part is that Stripe's pricing options and low fees are simple and straightforward.
Stripe is a pay-as-you-go platform with transaction-based, flat-based fees.
No complicated exceptions and conditions to figure out, so you'll always know what you'll pay.
How's that for peace of mind?
Also, Stripe offers two simple service plans:
Integrated plan — gives you everything you need to manage payments anytime, anywhere, plus hundreds of free feature updates each year with no hidden fees, setup fees or monthly fees.
Customized plan — if you have a unique small business model or need to accommodate large payments volume, customized plans are available to meet your specific needs.
Shopify POS
Shopify POS is a popular POS solution for small retail businesses, especially those looking to integrate with their online store.
Like with Stripe and its partners, Shopify POS offers analytics and reporting tools that let you track sales, manage inventory management, and streamline multi-channel, multi-location use.
Shopify does offer a free plan but it's very basic.
If you run a brick-and-mortar business, you'll likely need to upgrade to the Pro plan for an additional $89 monthly fee per location for more advanced features.
One thing to point out is that you must have an eCommerce subscription to use Shopify POS features.
The free version comes with that subscription, but to get the Shopify Pro paid plan, you'll need to pay for Shopify's eCommerce subscription ($9–$299/month) plus the Pro plan subscription ($89/month per location).
Fees: Shopify POS has a tiered pricing structure with different associated costs:
Shopify Lite: Included with Shopify plans with rates for in-person credit cards starting at 2.4% + $0.00 USD
Shopify POS Pro: Shopify plan + plus $89 USD/month per location
You'll pay $15 for charge-backs but be refunded if you win the dispute
Accepted payment methods: any credit/debit card, mobile apps, and mobile wallets
Location coverage: available for use anywhere in the world with an internet connection, but your store must be based in a country that has Shopify-supported credit card providers.
PaySimple
PaySimple is another merchant services provider company that's made its mark for its mobile payment business solutions that cater to small businesses.
It's like Stripe in many ways in that it allows small business owners to accept payment solutions of various types—including mobile payments—do cash flow reporting, set up recurring billing, and choose from a variety of marketing integrations.
They also have point-of-sale software for mobile and in-person POS payment capabilities via a mobile app and a mobile credit card reader.
PaySimple is subscription based and costs $69.95/month.
You'll pay this amount regardless of how many transactions you make, whereas with Stripe, you only pay when you use it.
Also, be aware that PaySimple is a mobile payment USA only solution, available to US-based businesses for payments processed in USD.
So, if your small business handles transactions from abroad, PaySimple is not the best mobile merchant solutions provider for you!
Fees: No startup fees, cancellation fees, or contracts.
$25 charge-back fees
You'll pay $69.95/month plus $29.95 for the PaySimple credit card reader.
Credit card transaction fees: starting rate of 2.49% plus $0.32 per transaction (rates will vary by transaction type and card brand)
Accepted payment methods: All major debit/credit cards, e-checks, and mobile payments.
Location coverage: Currently available in the United States only.
What are the most affordable smartphone payment solutions for small businesses?
Now that you know about Stripe and how it stacks up against other merchant mobile payments providers, let's get into your best and most affordable mobile payment and smartphone payment card solutions.
To integrate smartphone payments into your small business operations, all you need is an iOS or Android mobile phone and a payment app (aPOS).
Here are your top choices for affordability:
Charge
To avoid paying a large sign-up fee or any hidden fees, Charge for Stripe is at the top of the best payment apps list.
Charge is free to download on both the Google Play Store and App Store with no monthly subscription associated, so you don't have to worry about the app costing you too much if you're a low-volume user.
Keep costs down with Charge's low transaction fees—you'll pay only 1% on top of Stripe's standard fees. Stripe's mobile payment US fees are 2.9% plus $0.30 per transaction.
And remember, it's a pay-per-transaction model, so pay only when you get paid through the app!
It's important to factor in the many added features you get with Charge that you won't get with any other app, making it one of the cheapest mobile credit card processing app options you'll find.
Here's where the real value-for-money kicks in!
With the Charge for Stripe app, you can:
Send payment requests to customers by entering the payment amount, reference and their email address or phone number to send a secure link where they can submit the payment.
Issue pre-authorized payments to place a temporary reservation of funds on a customer's credit card that's cancelled after 7 days if not converted into a payment of cancelled prior.
Implement flexible subscription payment options that allow you to easily process recurring payments to charge customers on an ongoing basis every week, month, or any time frame you want.
Access detailed data to view recent transactions, customers, payouts, plus contact clients or process refunds from within the app.
Turn on Terminal Mode to limit access to just payment processing. Useful for when you want staff to only process payments without having access to sales data or to issue refunds.
Quick payment processing by scanning, tapping, or entering card information manually
Send a receipt automatically by entering a customer email
Receive push notifications for account activity
Access live chat customer support within the app
Get attractive sales charts to track how sales are going, view payouts, payments, and more
Accepts most major credit and debit card payments including Visa, MasterCard, American Express, Discover, JCB and more
Also, having an external handheld device or card reader isn't required to accept payments, so your hardware cost savings is yet another way that Charge is your most affordable smartphone contactless mobile payment solution.
Pay For Stripe
Pay for Stripe is another Verified Stripe Partner, and is a good alternative if you want a minimalist app solution.
Like with Charge, you'll pay 1% per transaction plus Stripe fees with the Pay for Stripe app—but keep in mind that you won't get any of the advanced features that Charge offers.
With Pay for Stripe, you can:
Accept all major credit and debit cards (Visa, MasterCard, American Express, Discover, JCB, UnionPay, and Diner's Club)
View receipts, charges and all transaction activity at-a-glance
Support 100+ currencies
Contact customer support inside the app
As you can see, Pay for Stripe is one of the most basic options among the mobile payment apps for iphone and Android.
Payment for Stripe
Payment for Stripe is on the Verified Stripe Partner list and is higher than Charge in terms of cost.
Payment for Stripe's pricing is 2.7% per transaction plus Stripe's fees with no other additional costs, like monthly fees, setup fees or hardware needs.
It's a mobile credit card processing Android and iOS app worth considering if you want very basic features.
With Payment for Stripe you can:
Accept major debit and credit card payments by touching the card to the back of your smartphone or entering details manually
Process pre-authorized payments
View previous transactions
Switch currencies to charge customers in their currency
Compared to Charge, Payment for Stripe includes much less features, has higher fees and does not offer live support as well.
For example, with Payment for Stripe you can't send payment requests, set up recurring billing, get beautifully-designed graphs, or access live chat customer support.
What is the easiest mobile payment service available in 2022 to setup and start taking payments?
It's highly recommended to choose mobile payment software that's compatible with your merchant account provider so that the payment process is as easy and seamless as possible.
For Stripe, this means choosing a Stripe Verified Partner.
These are the top choices in 2022 for easiest mobile payment service:
Charge
Charge is built especially to use with Stripe—and is a Stripe Verified Partner—so it's the best mobile card processing app in 2022 for business owners that like to keep things simple and easy.
All you need is your mobile device to start taking payments almost instantly!
To show you just how easy it is with Charge for Stripe, here are other features to prove it:
Connect to your existing Stripe account simply by downloading the app and signing up—be fully integrated with your Stripe account within minutes.
Process payments in less than 20 seconds!
No cumbersome card reader needed! Tap, scan, or use your smartphone's camera to scan the customer's card and you're set.
Send an email or mobile payment SMS request — like a digital invoice—that provides a link to a secure form where customers can enter their own card details.
Set up pre-authorization payments in seconds within the app
Enroll customers in subscription and recurring payments directly from the app
Manage multiple accounts from one app — even set different notifications for each account.
With Charge, setting your business up to take and process mobile payments is as easy as can be.
All those extra features will not only make running a business much easier, but will help you get paid quicker!
And who doesn't want that?
Payment For Stripe
As a Stripe Verified Partner, the Payment app lets you connect your mobile device to your Stripe account and start collecting cashless payments right away.
If you choose to have a mobile card processing machine at your point-of-sale, you can easily connect to a selection of card readers.
Four choices are available for the US while only two are available for Payment's mobile payment apps UK and other countries.
Note that Payment for Stripe doesn't give you as many of the convenience features that Charge does for quicker and easier payment—like sending payment requests or invoices to customers or securing pre-authorized payments.
Payment for Stripe features include:
Easy mobile debit card processing and physical card charges by scanning card with your device camera, using a card reader or manually inputting card details
Set up recurring payments
Collect percentage-based tips and sales taxes
Quickly send a receipt to a customer's email address
Though not as feature-rich as Charge, Payment for Stripe offers similar plug-and-play mobile app payment solutions that make life easier for busy small business owners.
Facile Pay
Also a Stripe Verified Partner, Facile Pay is a Canada-based company but collects payments in any currency that's supported by Stripe and your bank account.
Like the Charge for Stripe app, Facile Pay is a mobile payment card solution that processes charges in less than 30 seconds by simply scanning the card through your smartphone camera, tapping the card or manually entering the card details.
A nice perk that Facile has—that's similar to Charge—is that it lets you create and send invoices to customers instantly from within the app.
Having these methods to get paid quickly is always a perk!
It's important to point out that Facile Pay costs more than Charge does. They charge a 1.25% per transaction fee plus Stripe's standard fees.
Facile Pay features include:
Easy card processing via camera, tap or manual entry
In-app customer invoicing
Customer information management
Recurring payment automation
Mobile Payment Apps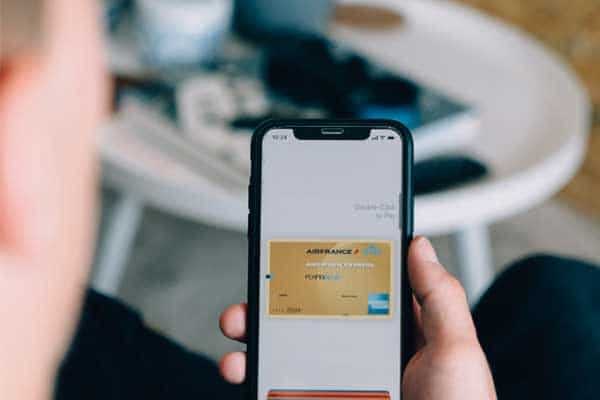 There are several choices among mobile and credit card processing apps for iphone and Android.
Here are a few things to consider when you're evaluating which is the best mobile app payment processing option for your business:
Is the app free to download?
Do I need to pay fees?
What types of payment does the app accept?
Is it easy to navigate?
Are they a Stripe Verified Partner?
You want to keep costs down as much as possible, but you also want an app that's feature-rich and provides mobile payment security to protect your and your customer's information.
What are the top mobile payment apps in 2022?
Now it's time to evaluate the most current list of best mobile payment apps for 2022.
To do this, we'll provide straightforward pros and cons for each to help you decide which is the best app for you to integrate into your mobile payment strategy.
Let's dive into our top-3 mobile payment apps for business list now…
Charge
Charge for Stripe is the leader of the pack in every way.
It's very affordable as the best value for money, easy to use and integrate into your existing Stripe account for seamless integration, and stands above the rest in terms of functionality and feature-rich capabilities.
Pros:
A "Stripe Verified Partner"
Low Cost — No download fees, startup fees, PCI compliance fees, or monthly fees.
Simple fee structure of 1% plus Stripe fees per transaction with no hidden costs. Fees are charged only when you process a payment.
Accepts payments quickly and easily from your mobile device — Tap, swipe or scan card with your smartphone camera.
Manage sales activity all in one place — View beautiful charts of payments, sales tracking, payouts, refunds, and more.
Flexible payment options — Set up recurring payments, payments requests, and pre-authorized payments.
Safe and secure— Use PIN or Touch ID to keep your account secure. SCA-Ready and PCI-Compliant.
In-app customer service — Click the chat icon in the app to start a live online chat for assistance.
Cons:
Doesn't give the option to connect with a card reader
StriCard
Though not as robust as Charge for Stripe's feature offerings, StriCard provides users many benefits beyond basic mobile payment processing.
StriCard works with a Stripe Terminal card reader and app sales flow directly into your Stripe Dashboard as soon as you connect the app to your Stripe account.
Like Charge for Stripe, you can set up recurring subscriptions, automatically send receipts when the customer email is added, and also support every card and mobile e payment in all currencies that are supported by Stripe.
Pros:
A "Stripe Verified Partner"
Affordable with no setup or monthly fees. Collects a 0.5% fee on top of standard Stripe fees for every charge.
Allows for recurring billing for subscriptions
Has the option to work with a Stripe card reader
Sends automatic receipts
Cons:
Doesn't generate visual sales charts and graphs
Not set up to send payment request or invoices
No in-app customer service support
No option to generate pre-auth payments
Does not allow payment refunds
Collect for Stripe
The Collect for Stripe is easy to use and offers a variety of useful features.
If you're a tip-based business owner—like a small café owner or independent massage therapist—you'll appreciate the option to enable tipping for customers to choose a preset tip percentage amount and just swipe their card to complete.
Collect for Stripe also services nonprofits, giving them capabilities to accept credit card donations for funding through their existing Stripe account.
Like Charge, Collect for Stripe quickly integrates to your existing Stripe account, allows for subscription payments, customer management, and supports a wide range of currencies.
An important thing to note is that Collect for Stripe costs more by charging 1.3% per transaction on top of the standard Stripe fees.
Pros:
A "Verified Stripe Partner"
Customization with option to set a theme for the app's interface using your brand colors
Gives option to use a Bluetooth Chipper or Stripe M2 reader for contactless card or swipe capabilities
Cons:
Higher transaction fees, 1.3% per transaction
Doesn't give option to send payment request or invoices
No sales charts for at-a-glance sales activity
Doesn't offer in-app chat customer service support
What is the best smartphone credit card processing app to use for non-techies?
You have enough on your plate running your own business, so the last thing you need is a smartphone credit card processing app that's hard to figure out.
Especially for non-techies… simple and easy is the way to go!
That's why the Charge App is the best mobile credit card processing app choice you can make.
It's super intuitive and makes processing mobile payments as easy as possible.
All you need is the Charge App and a mobile payment merchant account, like a Stripe account.
It's so easy to process a payment on the Charge app, we'll show you how to do it now in 4 easy steps:
Tap the "+" icon
Tap the customer's card on the back of your device and the card's number & expiration date automatically appear in the mandatory fields or you can enter the card number and other details manually
Enter the amount and a purchase reference
Press "Charge Card"
And you're done!
The payment will be processed immediately and the user will be sent a receipt via email.
You can also view the details of the purchase on your Charge app dashboard.
Are all contactless payment solutions the same or are there important differences I should know about?
No, not all contactless payments are the same. There are a few different types that you should be aware of that we'll walk through now.
Contactless cards and mobile wallets
These are "tap-and-pay" solutions.
A contactless credit or debit card has a chip that transmits data at the point-of-sale so a shopper can complete a transaction without inserting or swiping their card.
Mobile wallets are apps that let buyers make mobile POS payments directly from their mobile device eliminating the need for a physical card altogether.
When you've installed a mobile payment app like Charge on your mobile device, customers can pay you with contactless cards or e-wallet.
mPOS terminals
Unlike traditional point-of-sale terminals that are tethered to a wall, mPOS terminals are mobile point of sales devices that accept all major mobile payment methods via a wireless handheld device.
With mPOS you can bring the checkout to the customer in any part of the store so they can make their cashless payment using cards, e-wallets, or QR codes.
Payment link
An option that doesn't require having customers come to your store or interact with any type of POS device are payment links.
A payment link will direct buyers to a payment page where they can use their preferred method of payment.
You can send payment links through many different digital channels to integrate SMS payment solutions, plus email, social media and chat.
Where can I use my smartphone payment app to process customer purchases?
From anywhere, as long as you have a data/cellular connection or are connected to WiFi!
This is a huge bonus if you're always out in the field and want to get paid quickly for your services on the spot.
Like roofers or landscapers that provide home services, getting paid before leaving the job site—without the customer needing cash to do so—is a time-saver for you and a convenience your customers will appreciate.
You can also use cell phone credit card processing from any stand alone place of business that's outdoors—like a parking lot, park or sidewalk.
If you run a food truck or market stall, accepting payments using just your smartphone and Charge App not only spares you from having your already-limited space cluttered with clunky machines, but you can also capitalize on impulse buys from passers-by that aren't carrying any cash.
You can easily use mobile payment applications at retail locations too.
It's a low-cost option that's quick and convenient for small businesses, like florists and clothing boutique owners, that don't want (or need!) to spend money on elaborate payment systems.
Devices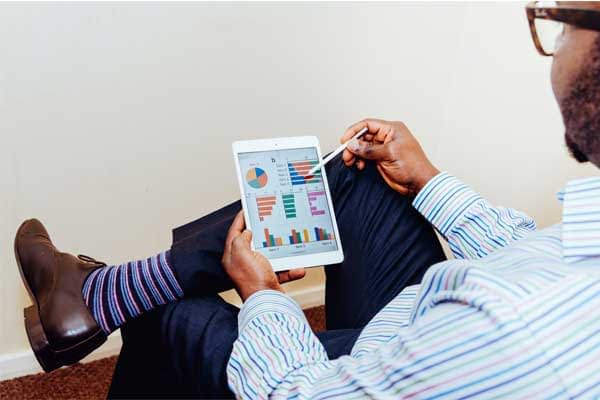 When you're comparing mobile payments solutions, it's important to make sure that you choose an option that's compatible with your mobile devices.
The good news is that both iOS and Android are compatible with most mobile payment technology, which means that you can accept contactless payments from any type of mobile device—whether it's an iPhone, iPad, Samsung phone, or Android tablet.
But there are some platforms that work better or only work with one operating system.
For example, Apple Pay works only with Apple products (iPhone/iPad and Mac).
To accommodate the widest range of mobile payment types and service the most customers, most merchants are better off going with a platform that accepts both Android and iOS devices.
Do I still need a terminal or some type of device to process credit cards or can I just use my mobile?
No, you don't need any external mobile payment devices, and yes, you can use just your mobile device to process credit cards.
This is great news if you're an on-the-go business owner—like a dog walker or a tow truck driver—that needs a portable mobile merchant credit card processing solution to accept payments on the spot.
All you need to do is make sure you have the following in addition to an iOS or Android smartphone, tablet or iPad:
An account with an online payment processing platform.
An aPOS (Application Point of sale), which is an app on your mobile device that performs the same functions as a cash register or Point of Sale (POS) but doesn't require additional hardware—such as mobile EFTPOS solutions or card reader—like traditional POS payment solutions and mPOS solutions do.
If you have a handheld device (smartphone or tablet), an active account, and an aPOS, you're all set to accept all major credit or debit cards quickly and easily.
It's that simple!
And although it's not necessary when you have an aPOS app, many business owners—especially those with a physical location like a pop-up shop, food truck, or retail store—choose to have handheld credit card processing devices onsite.
It all depends on what makes most sense for you and best satisfies the needs of your business and of your customers.
What are some mobile payment solutions for iPhone or iPad?
Nowadays, most of the industry's leading mobile payment solutions companies have both iOS and Android compatibility.
All you need to do to start accepting mobile payments from your iPhone or setting yourself up for credit card processing for ipad is to sign up with a compatible provider and download an aPOS system.
Stripe payment solutions work for both iOS and Android.
When you sign up Stripe, we recommend downloading the Charge app, which is an iOS-compatible Stripe Verified Partner.
And with Charge, accepting payments from your iPhone or iPad couldn't be easier.
All it takes is installing the free apps on the Apple Store, signing up, and you're ready for ipad and iphone credit card processing!
And if you prefer having a card reader to accept card payments, you can use The Magtek iDynamo Stripe credit card reader, which is compatible with newer iOS devices like an iPhone or iPad with a lightning connection (iPhone 5 & later, iPad mini, iPad Air, and iPad Pro).
Simply plug the card reader right into your iPhone or iPad.
How's that for easy?
What are some mobile payment services for Android?
There are many point of sale Android payment solutions to choose from.
Whether you have a Samsung Galaxy, LG, or any other Android device, finding mobile payment apps Android users can download and use instantly is easy.
Google Pay is the primary mobile payment service that works with only Android devices in almost all countries, although iOS users can download Google Pay in the US.
For Google Pay to work, the Android device must have:
OS version Android 5.0 or higher
NFC and HCE (home card emulation) technology to make in-store purchases
But most major mobile merchant services work with Android smartphones and tablets and iOS products.
For instance, Stripe is a mobile payment iOS and Android service provider.
And with Stripe's aPOS system, Charge, it's so easy and inexpensive to set yourself up for Android credit card processing.
You'll find free apps for both on the Google Play Store.
If you decide that you want to accept card payments using an external mPOS machine, you can simply plug a Stripe credit card reader directly into your Android mobile device and process payments quickly using the Charge app.
Credit Card Processing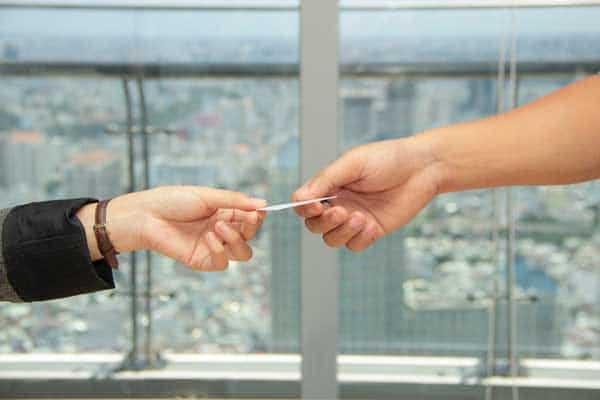 When you're working with a reliable payment services provider, credit card processing is both easy and safe.
It's a service that customers expect to have in almost every situation where a purchase can be made, especially as carrying around a lot of cash becomes more and more a thing of the past!
Which mobile payment gateways can I use with my app to process cards and how do I integrate it?
Payment gateways are the first gatekeepers of the shopping process, meaning that they're the first to receive customers' confidential information.
There are many available payment services that integrate a mobile payment gateway into an app.
Some of the most used include PayPal, Sage Pay, and Stripe.
These platforms provide an application programming interface (API) to access the payment services via the gateway easily and securely.
Because of its reputation for providing smooth card transactions and being so easy to set up, Stripe is one of the most popular options to choose from.
Integrate the Stripe payment gateway in 3 easy steps:
Sign up with Stripe to create a Stripe account
Connect your bank account
Start accepting payments
Super simple, right?
Stripe's payment gateway mobile solutions offer extensions that make it easy for any type of business owner to run a business with an app, service tech-savvy customers, and receive money.
From mobile billing solutions and subscription payment solutions to creating and sending invoices within minutes, you're in good hands with Stripe.
Is taking credit card payments by cell phone safe and secure for both parties? What technology is used?
Yes, mobile phone credit card processing is completely safe for both buyers and sellers.
The best thing you can do to reduce mobile payment security risks for your business and your customers is choosing one of the more reputable mobile payment processing companies and aPOS apps.
Reliable platforms use advanced technology to protect all parties' sensitive information with advanced methods of encryption and tokenization.
Some also provide added layers of security with highly-advanced proprietary solutions.
For example, Stripe and the Charge app use Radar, an anti-fraud solution that uses adaptive machine learning to help detect and block fraudulent activity for all types of business across the globe.
Radar's algorithms constantly evaluate every transaction for fraud risk and take the appropriate action.
Using a private WiFi network will further safeguard everyone's information.
By implementing all of these security layers, you can rest assured that you're offering the most secure payment solutions for your business and customers.
Can I Use Mobile Payments For My Profession?
There are many small businesses professionals who greatly benefit from having portable credit card processing capabilities.
Integrating mobile card payment systems into your business ecosystem makes the most sense in an increasingly cashless economy.
This is true for all industries including retail, beauty, at-home services, entertainment, construction, food and beverage, just to name a few.
Whether you do in-person retail sales or not, providing smart payment solutions using just your mobile device will provide both you and your customers the easiest and smoothest experience possible.
Who uses smartphone payment apps for their job or business to get paid easily?
Lots of people!
Having mobile merchants payment solutions, like Stripe and the Charge app, streamlines the payment process for all types of businesses creates a win-win situation for everyone involved.
Customers can wave their card, use their mobile wallet, or choose whatever method that's most convenient to purchase what they want—and you get paid!
Let's take a closer look at different jobs and goods and service industries that benefit from having a mobile payment acceptance option in place.
Contractors
Electricians, plumbers, roofers, carpenters, painters, and everyone in this industry works hard for their money.
Spending so much time on the job site makes doing all the billing logistics the traditional, paper-trail way difficult and downright laborious.
But if you're a contractor, you need to make sure that customers get invoiced so that you get paid, right?
That's why having mobile merchant services for small business is so ideal because now you have a lot of quick, simple options to get the job done!
For example, with Stripe you can close the job on the spot by accepting an in-person cashless payment directly from your smartphone.
Or, you can send out a payment request—which is like a digital invoice—from the Charge app to a client's email or phone number.
Do it within minutes from the job site and check that off your to-do list immediately!
Home service providers
Having mobile card payment solutions that allow you to accept credit cards from anywhere is a great option for business professionals that go to customers' homes like gardeners, cleaners, locksmiths, exterminators, landscapers, and interior designers.
For these jobs, it's not uncommon to have many jobs to go to on any given day.
Instead of carrying cash everywhere and making frequent trips to the bank to deposit money, getting paid via mobile payment transactions is more convenient and secure.
Not to mention that your customers will appreciate having that payment flexibility.
Let's face it, not all (or many at all) have cash on hand, even when at home.
You may also provide services from your own home and want the easiest solution possible to get paid on the spot before the client leaves your house.
For professionals that operate business from their home, like some personal trainers, hair stylists, estheticians, massage therapists and such, many customers prefer the pay-as-you go system.
Customers that show up to your home may have planned ahead and come prepared with cash.
But, what if they were running late and didn't have time to stop at the ATM?
When you have easy mobile payment acceptance capabilities, this is never a problem.
Food and beverage operators
Whether you run a taco truck, coffee van, or mobile pizza oven — moving through customers orders as quickly as possible by saving time on the payment process is a game changer!
Having mobile phone card payment systems in place to quickly accept any time of cashless payment is the absolute best way to make this happen.
No more waiting for customers to count out their dollars and cents to pay for their orders, or card readers to fiddle with.
Just tap and go!
Never again will you miss an opportunity to cash in on a passerby's impulse craving or, worse yet, throw away a perfectly good food order because the customer isn't carrying any cash!
With your Stripe account and Charge app, you know you'll have every mobile payment restaurant situation covered.
Plus, you won't pay monthly fees or any hidden fees to help you keep your costs as low as possible.
Freelancers, creatives, and musicians
As a freelancer, you may do long-term or one-off jobs for different employers.
If it's in-person, how great would it be to get paid instantly from your aPOS system after the project is done?
Or, replace your old invoice system with something more innovative.
Simply send your client a payment request directly from your Charge app and have their information saved for future requests.
The same for musicians or any type of performer, getting paid on the spot is ideal. When you carry mobile credit card processing iphone or Android capabilities in the palm of your hand, you're golden!
What is the best recommended payment solution for mobile for retail customer purchases?
Because of its versatility to accommodate payments of all types—mobile, card, online, offline, in-person, remote—Stripe is your best mobile payment retail solution.
Whether you sell merchandise in a brick-and-mortar store, pop-up shop or market stall, there's no question that having mobile payment iphone solutions and mobile point of sale android capabilities can be real sales boosters.
If you're in a high-traffic area, it's common to have people browsing or strolling by that aren't even aware they want to buy something, much less prepared for it.
When you have mobile payment solutions like Stripe in place, you're prepared to capitalize on impulse buys.
Picture it: a casual walker is going on a morning stroll when they see a handmade necklace at your stall that they must have, but all they have is their mobile phone.
If they have a mobile wallet—and you have the Charge app set up with Stripe—they take home the necklace and you receive money.
Everybody walks away happy!
Stripe considers all mobile payment shops needs and covers every type of retail situation.
For instance, you may want additional mobile POS solutions like Stripe's Terminal, a mobile POS card reader.
This gives you the flexibility to easily service clientele with any cashless payment of their choosing.
Wrapping Up
And there you have it! Your in-depth look at EVERYTHING you need to know about mobile payment solutions.
We've covered a lot of information, so let's highlight some of the most important points you need to remember:
Implementing mobile payment services with a reliable merchant account provider and is smart, easy and affordable
As mobile payment penetration continues to grow, having solutions in place that can accommodate customer needs and wants will make recognizable improvements to your bottom line.
As long as you do your research to find a mobile payment option that is reasonably priced with transparent fees—and have a good reputation—getting started is affordable and easy.
Not all mobile payment apps and merchants are created equal
While most payment apps of today work with both iOS and Android devices, their functionality, features, and ease of use can vary significantly.
We looked at some of the most popular aPOS and mobile payment companies out there, breaking down what each one offers to help you choose the best solution for your business.
Mobile payment solutions make sense for all types of businesses
To show you just how much having the capability to accept mobile payments helps ALL types of businesses, we had a look at use cases for many different types of small business owners and professionals.
We know that this guide provided a huge amount of information, so if you didn't process all of it in one go, not to worry.
This resource is here for your reference any time you need it! It may seem daunting, especially if you're new to mobile payment technology, but we promise that it's all much easier than it first appears.
And, ultimately, your business will thank you!