Mobile Payment Solutions for Rubbish Removals (Solo Operators And Companies)
If you offer rubbish removal for residential or commercial customers, getting paid after you've done the work can be challenging.
Because not everyone carries cash these days and following a customer to an ATM so they can get cash out isn't fun.
The good news is there's now an easy, fast and affordable way to take credit card payments from customers on-the-spot.
With one simple app installed on your smartphone, you can process card payments immediately, safely and securely.
The Charge App is the simplest and most affordable way to take payments… without any expensive monthly fees.
3 Options For Rubbish Removalists To Process Credit Card Payments
1) Bulky Card Swiper/Reader
Also known as a Card Machine or Card Swiper.
These can be standalone or attached to a mobile device.
(Downsides: BULKY and ANNOYING)
2) EFTPOS Machine
Unreliable, And Come With Costly Setup And Monthly Fee.
(Downsides: FIXED and EXPENSIVE)
3) Mobile Payment App
Accept payments on your smartphone or tablet in-person or remotely.
(Fast, Easy and Affordable)
How To Pick A Mobile Payment App For Your Waste Removal Business
Whether you're a solo waste removalist or a medium or large company, picking the right payment app can mean hundreds of dollars a month difference.
Here's a quick list of what to look for in a payment app…
No monthly fee
Low transaction fee
User-friendly
Easy setup
Ability to accept in-person and remote payments
Safe and secure
Easy sales tracking
Works on iOS and Android (brands like iPhone, Samsung, Google, etc)
Works on smartphones and tablets (eg. iPhone, iPad)
Email receipts to customers instantly
Integrates with Stripe, the most popular payment processor (aka. Merchant)
Positive customer reviews
Live chat support
One central account plus allows for sub-accounts
What Makes The Charge App The Easiest Solution For Rubbish Removalists To Accept Card Payments By Phone?
The Charge App is easiest and most affordable mobile payment app for iOS and Android devices.
With Charge you can accept both credit and debit card payments in-person as well as requesting and receiving remote payments.
With Charge installed on your phone you can accept:
In-person payments
Pre-authorized payments
Payment requests
Subscription payments
The Charge App is used and trusted by thousands of waste removalists and businesses worldwide.
5-Star Reviews:
If you'd like to rely on a 5-star payment app, look no further than Charge.
With no monthly fees to pay and just a small per-transaction fee, it's the clever choice for takingg customer payments on your phone.
Charge works on any type of smartphone such as iPhone, Samsung, Google Pixel, Oppo, OnePlus and on both iOS and Android operating systems.
In addition, only a few mobile card payment apps have "Stripe Verified Partner" status (view the listing)… of which Charge App is one of them.
So rest assured, you can feel confident that processing client payments is safe and secure 24/7/365.
Charge is also SCA-Ready and PCI-Compliant, making each payment as safe as Fort Knox.
Charge Is Used By Local Waste Removalists Worldwide!
Join our global community of Waste Removalists using the Charge App to process debit and credit card payments on their mobile.
All types of Waste Removalists rely on the Charge App, such as…
Trash Removals
Junk Removals
Waste Removals
Waste Disposal Companies
Waste Management Companies
Household Waste Removals
Hazardous Waste Removals
Medical/Clinical Waste Removals
Electrical Waste Removals
Recyclable Waste Removals
Construction & Demolition Debris Removals
Green Waste Removals
Skip Bin Removals
Grab Removals
Tip Run Services
Regardless of which type of rubbish removal service you offer, the Charge App makes taking card payments easy, simple and affordable.
What Are The 4 Easy Ways To Process Credit Card Payments With Charge?
1) Tap and Go
Just tap the customer's credit card against your smartphone or tablet to take payment.
2) Payment Requests
Send a request for payment to a local client or anywhere in the world.
3) Photo

Your phone's camera instantly captures card details into the Charge App to process a payment.
4) Manually
Simply type the client's credit card details into the Charge App and press go!
A User-Friendly Credit Card Processing App For Rubbish Removalists…
With the Charge App on your smartphone or tablet you enjoy…
Thanks to Stripe's "Radar" technology, your transactions are monitored to help detect and block fraud. Find out more
See how your sales are going today, this week, this month or whenever, with beautiful charts that keep you up-to-date at a glance.
Handy Data
Access detailed info including recent transactions, payouts, or customers. Plus you can process refunds and contact clients directly within the app.
User-Friendly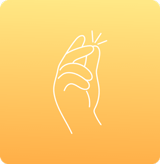 Charge is an easy-to-use app (even if you're not tech savvy) so you can process payments quickly and have money in your account sooner!
Just 'tap' a credit card against your smartphone, and "DING"… payment processed!
Reviews
"Using the Charge For Stripe app, oh my goodness it's been such a game changer for my little business in NZ. I did my first transaction at the local craft market and it was such a breeze. It's so user friendly and I felt confident using it, especially for the fact I'm not your most techno savvy person. Also I thought it was pretty damn cool receiving an email from the programmer. Here's hoping for more sales and transactions 😁 " – Google Play user 

Can I accept credit cards AND debit cards?
You can take both credit and debit card payments with the Charge App from anyone, anywhere, anytime (in-person and remotely).
What fees are payable to use the Charge App?
With all payment apps there are usually multiple fees to pay the card processing merchant and to the payment app…but with Charge there's only two:
1) The Stripe.com merchant fee (this fee is completely unavoidable regardless of which payment app you use)
2) The mobile app's fee… and with the Charge App, it's just 1% of the sale amount.
To Use The Charge App:
Setup fee:  $0
Monthly fees:  $0
Minimum turnover requirements: None
Subscription fees:  Not applicable
Stripe's Merchant fee: Varies by country – learn more at https://stripe.com/pricing
Charge App Transaction fee: 1% of the sale amount
Here's an example:
Stripe's merchant fees in Australia are currently 1.75% + $0.30 for domestic cards.
So for an AUD$100 transaction, here is what the fees would look like:
Sale amount: $100
Stripe fees: $1.75 + $0.30 = $2.05
Charge app fees: $1 (1% of the sale amount)
Total fees: $3.05
That's it, simple and affordable!
With The Charge App On Your Phone…

…You can accept credit and debit card payments by tapping the customer's card against your smartphone
…You'll never need to 'hope' a customer pays you (or follow them to an ATM)
…You can transfer funds from your Stripe account direct to your bank account 
…You can check in on your sales stats and monitor customers 24/7
…You can email receipts to customers instantly
In addition… there's no expensive monthly fees to pay, no big EFTPOS terminals or fiddly card readers to carry around with you.
Download Charge for Stripe today and accept payments right away!*